Muscat Rosé & Black chocolate bar from Madagascar MANJARI 64%,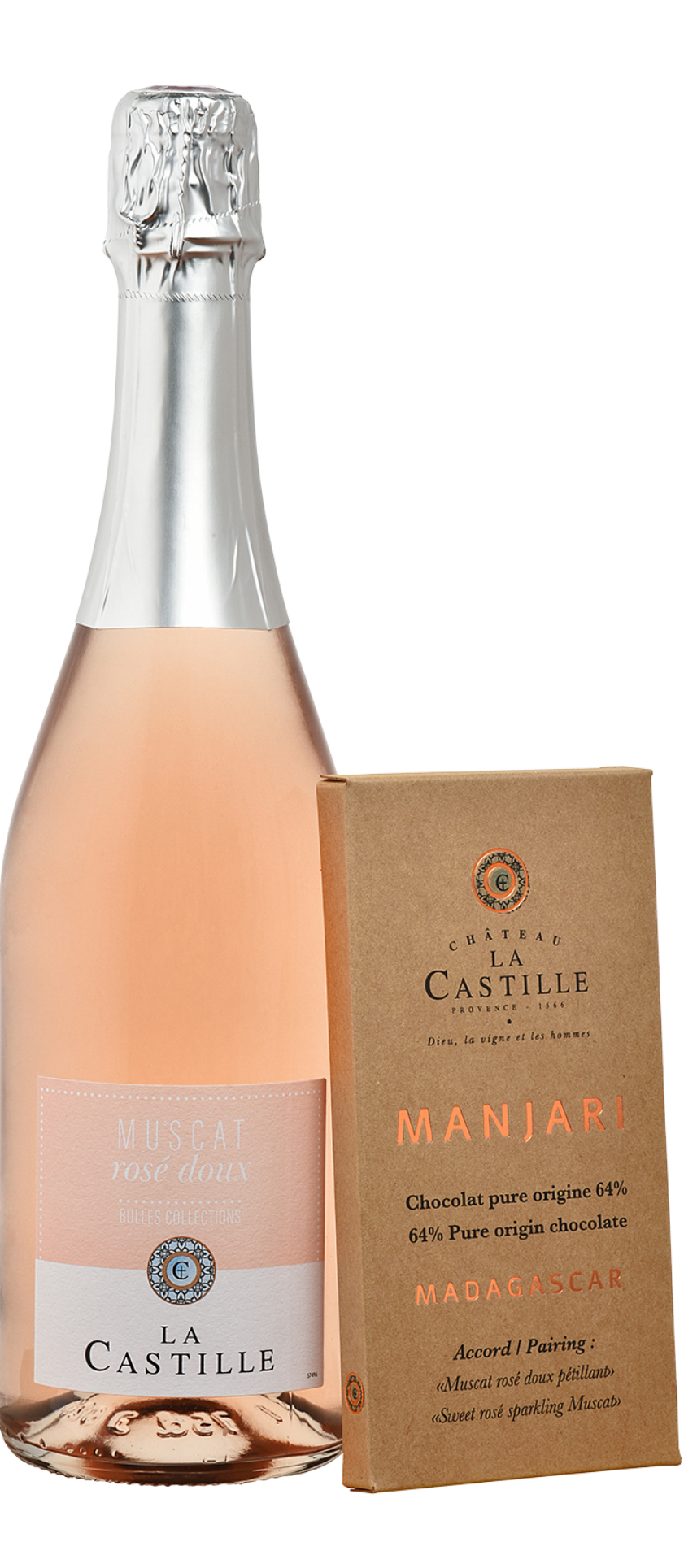 This wine shows a fine pale yellow robe, with a slight shimmer of green. The nose reveals tropical fruit fragrances and citrus flavors (grapefruit, lemon). Its smooth and powerful mouth confirms these olfactory impressions, with the same vivacity as the nose. It is a generous, well-balanced wine.
THE FRUIT OF WINE, THE FRUIT OF CHOCOLATE …
Pairing : « Muscat rosé sweet sparkling »
Ingredients : Madagascar cocoa beans, sugar, cocoa butter, emulsifier (soya lecithin)
natural vanilla extract.
Possible presence of nuts, milk and egg proteins, gluten and peanuts.