Aubert Rouge & Black chocolate bar de République Dominicaine TAINORI 64%,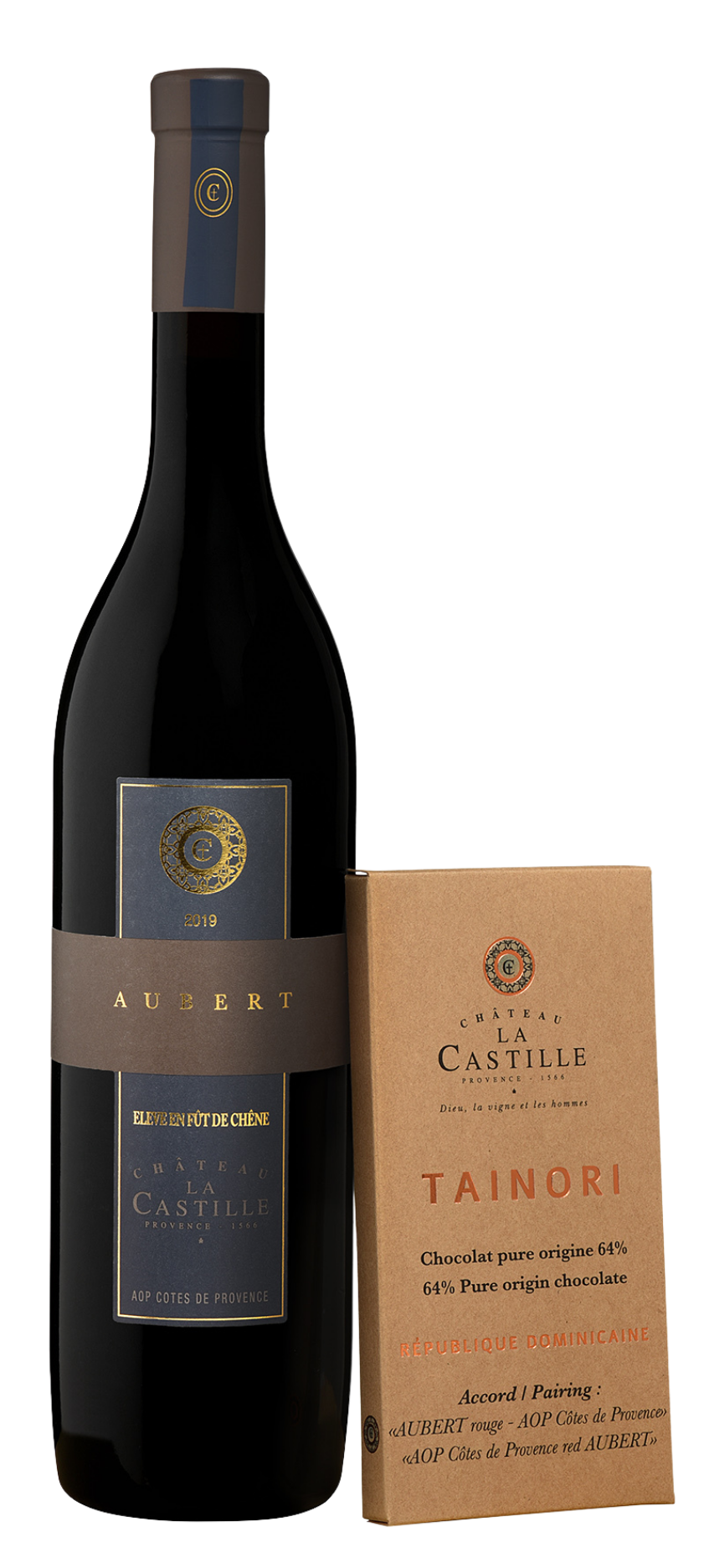 From our best plots, the grapes from the Aubert cuvée are raised with special attention. Thus, the aromas of ripe fruit are preserved and its aging in barrels gives it notes of candied fruit, leather and vanilla. Its tannic structure makes it a robust and powerful wine.
DELICACY OF RIPPED FRUITS SUBLIMATED BY ROASTING NOTES
Pairing: « Aubert rouge – AOP côtes de Provence »
Ingredients: cocoa beans from the Dominican Republic, sugar, cocoa butter, emulsifier
(soy lecithin), natural vanilla extract.
Possible presence of nuts, milk and egg proteins, gluten and peanuts.